The Business of Getting Back to Business: What Should You Do with Those Heavy Kegs?
Posted: June 10, 2020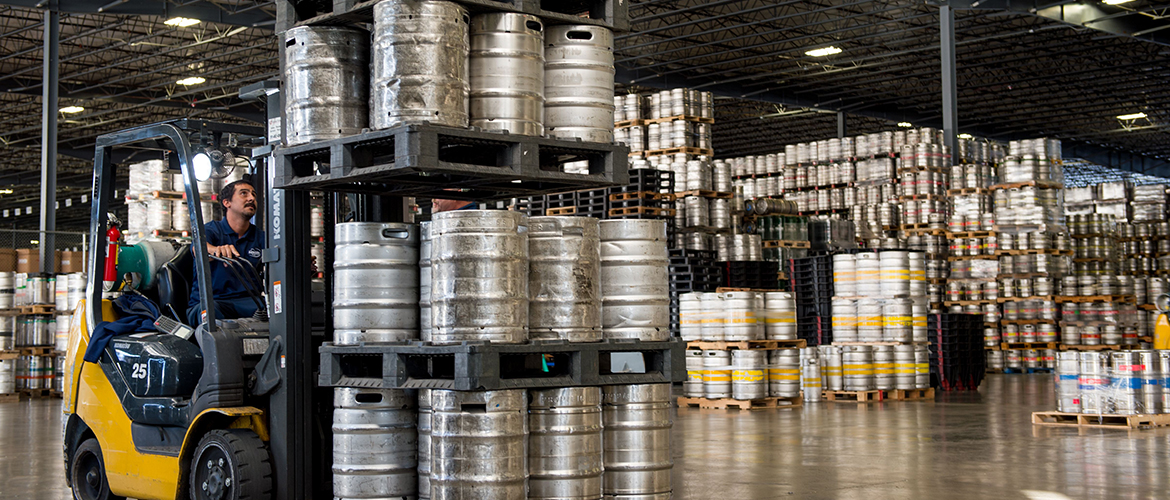 We know there are numerous moving parts to your business recovery plan during this particular time. While you and all other brewers are hyper-focused on what's going on inside your four walls, you can't forget about the products in the wild.
As we watch the world reopen, we're facing uncharted waters. The COVID-19 pandemic has left wholesalers with a massive untapped inventory that's approaching (or is past!) its "best by" date and restaurants and bars with heavy kegs. As businesses reopen and patrons start drinking draft beer again, you will want to ensure the quality of your product.
Right now, it's so important to continue the collection, handling and draining of untapped, retail-returned and empty kegs – not only for the sake of your business model, but the protection of your brand.
The Hillebrand Keg Pros are here to help. Our Kegspediter solution is the most efficient and cost-effective way to manage kegs, whether they are full or empty. Hillebrand has taken that service to the next level with its ability to manage heavy collections, decanting, and the return process to ease the burden on you and other brewers, so you can get back to the business of brewing beer. The Kegspediter Heavy Keg Management Program is a service that Hillebrand customers can add to their current subscription, and which new customers can get started with today.
Many brewers have told us they underestimated the magnitude of the "heavy keg issue" as well as the complexity of trying to manage the situation on their own. This is why they enlisted Hillebrand to "do the heavy lifting" with the Kegspediter Heavy Keg Management Program. If you wish to put bad beer behind you, our EcoBev Team can advise on a lawful and eco-friendly beverage disposal plan, as well as assist with the important steps to reclaim valuable taxes and duties (which will be crucial to your bottom line this year).
Let the Keg Pros help you check these items off your list. We're here to help make your comeback easier.
For more information about the Kegspediter Heavy Keg Management Program, click here. To learn more about how the Keg Pros can help with your COVID-19 recovery, get in touch with us.