Kegspediter
Keg Collections & Returns
Draft done easy
Do more with less. Kegspedit­er supports brewers and wholesalers manage kegs and distribution, credits and deposits, while allowing you to do as much as possible with the least investment.
Learn More
Brewers rely on Kegspediter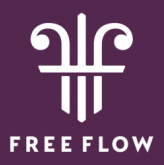 Working with The BevPros is to tap into a network that opens many pathways to operational success. The BevPros provides the logistical and financial flexibility that we need to navigate a dynamic industry and give our customers the best opportunity to achieve their goals. It is the ideal partnership for a growing business like Free Flow Wines. Anthony Gutierres, B.I & Logistics Manager – Free Flow Wines

Working with The BevPros has always been great. All of the reps that I have worked with are always friendly, responsive and knowledgeable. The partnerships we have formed with The BevPros are really great and looking forward to continuing working with them! Alexandria Sitaras, Reverse Logistics Analyst – MolsonCoors
Power of the network
The BevPros have combined the power of their intelligent software solutions with their large domestic and global network of distributors and consolidation hubs so your kegs are collected and returned quickly and efficiently.
1,400  Distributors throughout the USA
432  Brands using BevPros Solutions
Kegspediter key features
Faster keg returns
Fewer kegs needed to meet production demands
Reduce keg loss
CapEx avoidance & reduced administrative labor
Keg draining
Keg audit & census service
Keg deposit management
Provides critical data with real-time visibility
Works with KegID asset-tracking solution
Get Started