More than just a lease
KegFleet is the intelligent keg leasing solution that can help with all your keg logistics. What makes it so smart? A user-ready, built-in KegID solution for tracking your kegs, plus a flexible partner with a wealth of keg management expertise—the BevPros.
With our included KegID intelligent keg tracking and management solution, you can take control of your keg inventory and make better business decisions using its real-time data and business intelligence. In short, KegFleet is the ultimate keg rental solution.
Brewers rely on KegFleet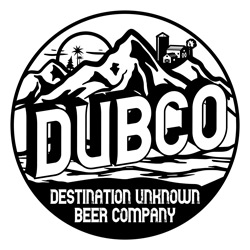 Working with The BevPros has greatly improved our productivity. KegID is a crucial tool to our on-site and off-site teams. Quick turnaround times and awesome customer support make working with The BevPros so easy. Destination Unknown Beer Company
The BevPros has been a valued partner for more than a decade. Every time we have a new innovation, they are there to support us with whatever we need. Bill Weller, Owner – Farmers Brewing Co.
The BevPros is a company that First Line Brewing has used for quite some time now. At the start of my business, The BevPros was extremely helpful and motivation to myself and my business partner. They are reliable, trustworthy, and exceed our business partner expectations. Michael Maiorana, Co-Founder – First Line Brewing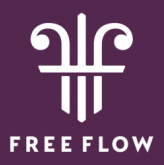 Working with The BevPros is to tap into a network that opens many pathways to operational success. The BevPros provides the logistical and financial flexibility that we need to navigate a dynamic industry and give our customers the best opportunity to achieve their goals. It is the ideal partnership for a growing business like Free Flow Wines. Anthony Gutierres, B.I & Logistics Manager – Free Flow Wines
The BevPros kegs are wonderful, clean and sharp looking! They were delivered in a timely manner with our color branding. Using The BevPros kegs has made our brewery life easier, their customer service is wonderful! Denise Cornwell, Owner – Locust Post Brewery
The BevPros kegs are built to last! We love them, and with the KegID program it makes tracking as simple as taking a picture with a smartphone. One of the best features is the age tracking on how long kegs are out of the brewery and in circulation! Zach Bigelow, Manager/Brewer – Ramshackle Brewing Co.
Why choose KegFleet?
Getting kegs on a pay-per-fill basis is certainly an option for limited runs, but if you want to build your brewery's brand, leasing with KegFleet offers serious advantages:
Build your brand
KegFleet helps build your brand by putting your logo on every keg. Plus, you'll rest easy in knowing that only your beer will go into your kegs.
Intelligent tracking
Our KegID tracking lets you know each keg's location and contents. This will minimize potential keg losses, help with asset management and improve quality control—thus protecting your brand's reputation.
Buyout options available
You can opt to purchase your leased KegFleet kegs, by using one of our fair and reasonable buyout options.