How to Ensure You Don't Lose Money on Your Kegs
Posted: July 5, 2017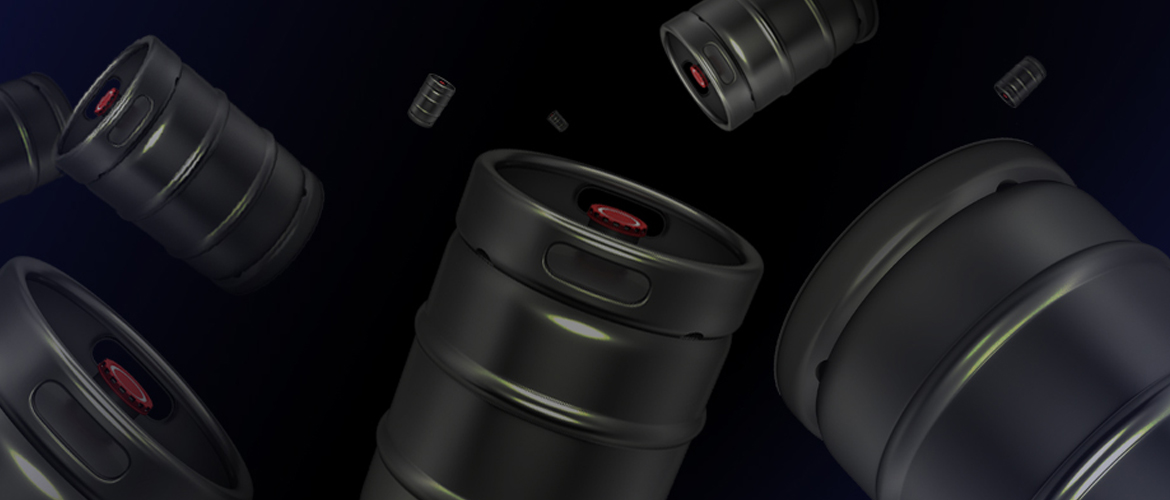 As a brewer, competing to sell the best beers on the market comes with significant investments in keg inventory to get your products out there. What can be overwhelming are the many moving parts in the keg inventory process. There are many logistics involved that can get off track and result in lost or stolen kegs that slash your bottom line and have a negative impact on your return on investment. In fact, lost or stolen kegs cost craft brewers about $33 million in the United States in 2015 alone.
Fortunately, there are keg tracking software and keg management systems that can easily help you track your kegs and protect your investments.
Track Your Kegs in Real Time
"Do you know how many kegs you have?" Ask any brewer this question and more than likely the response will be, "Not sure, but I can tell you how many I have bought."
"Do you know where your kegs are?" Ask the same brewer this question and they'll agree that tracking their kegs is an absolute necessity. Software is available (such as KegID) that is compatible with any smartphone or computer to take the frustration out of keg loss, and provide brewers the business intelligence necessary to make informed decisions.
Real-time reporting shows brewers where their kegs are, what's in them, and how long they've been out. It is the ultimate upper hand to saving money, gaining quality control, and ensuring the freshness of their product every step of the way.
Here are some of the ways keg tracking software can ensure you don't lose money on your kegs:
Increases visibility of kegs and pallets throughout the beer supply chain and distribution channels
Improves keg return cycles
Improves overall keg management and accountability between brewers, distributors and retailers
Provides real-time data and business intelligence
Minimizes mounting keg loss rates
Provides documentation to support lost keg tax write-offs
Get Your Kegs Back Faster
A keg management solution (such as Kegspediter) has brewers breathing a sigh of relief. Brewers now know they can meet increased production using fewer kegs and without the wait of filling a truck or the worry of kegs disappearing in back alleys. Getting kegs back faster means a more efficient supply chain, and most importantly, more money in their pockets. Empty kegs don't sell beer. The asset only works for the brewer if it can be refilled and sold. Having a reliable flow of kegs back to the brewery ensures that the brewer can keep their tap handle positions and meet market demand.
Owning your own kegs makes the best long-term financial sense. Here are some benefits of a keg management solution and ways where Kegspediter can help you:
Reduced keg loss
Faster keg returns
Fewer kegs needed to meet production demands
Asset recovery
Keg draining
Keg audit and census service
Keg deposit management
CapEx avoidance and reduced administrative labor
Receive critical data with real-time visibility
Easily integrates with KegID asset-tracking solution
Questions About How You Can Protect Your Keg Investments?
Whether you're a large-scale brewery or a small craft brewer, losses are never a good thing. Hillebrand has the solution to help you and all other brewers make the most of your keg investment. To learn more about our keg tracking software and key management solutions, contact us today!