10 Tips to Turn Your Beer Passion into a Brewing Business
Posted: August 8, 2017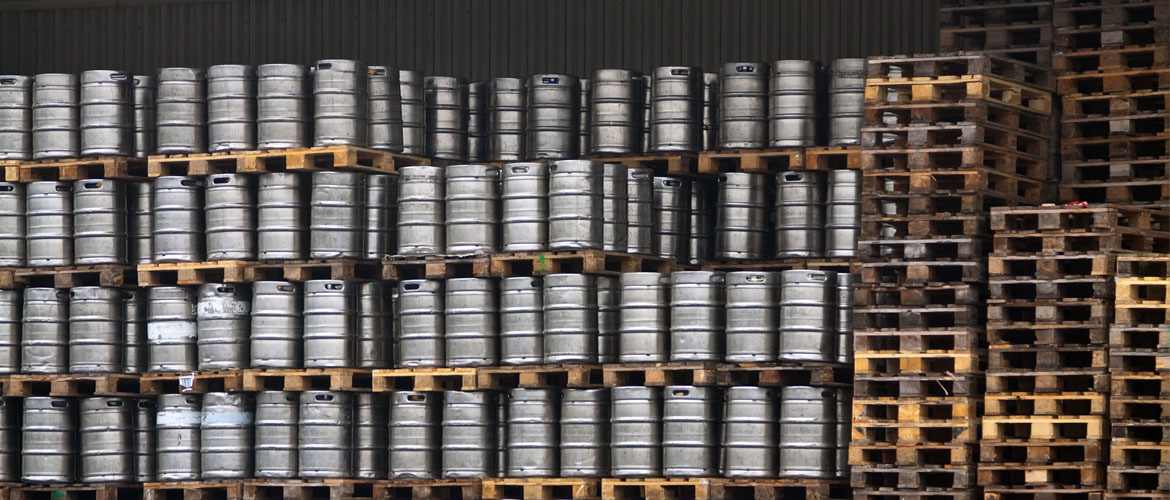 Well, you've done it! You're a brewer. You've turned your passion for beer into a brewing profession. But what do you do next? How can you turn your hobby into a profitable business? We've put together our top 10 recommendations for how to bring your beer game to the next level.
#1 KNOW THE IMPORTANCE OF YOUR TASTING ROOM
This is where it all begins! Perhaps the most important place to showcase your product is in a tasting room. Every brewer, small or large, should have a spruced-up space where patrons can relax and enjoy samples of your brews. Consider adding some excitement – beyond delicious beer – to this essential spot. For example, consider hosting a game night or a trivia challenge. Feature uniquely crafted sampling flights – with glassware specific to the beer style being tasted. A tasting room could be the beginning of a longstanding love affair between consumer and brewer. It's important to "wow" them – and the more creative, the better.
#2 LISTEN TO YOUR CUSTOMERS
Reviews are of course a great way to learn what people are saying about your beers. Top beer review sites like RateBeer and Untappd can offer valuable insights that may inspire changes to your current brew styles – or even encourage you to create a brand new one. Take the good and the bad with a grain of salt; you're the expert. But Untappd is even rolling out a business platform that lets you know the feedback on your beer, popular styles in specific areas, and other information that could help guide your business decisions.
#3 PARTNER UP
It's always beneficial to have reliable, trustworthy partners to help you make the most of your blooming business. Whether you're researching keg acquisition, distributors, or bars and restaurants to carry your beers, it's important to consider two things: their experience within the industry and their reputation. Partners can be an instrumental asset, but vet them carefully. Any business is susceptible to opportunists who are looking to profit off your success, so choose your partners wisely.
#4 KEEP TRACK OF WHERE YOUR BEER SELLS
It's a cool, steel barrel, filled with your heart and soul – the beer you worked so tirelessly to create. By using tracking software (such as KegID) you can track where your kegs are going and what happens when they get there. Find out which of your brews are most popular at a particular bar or within a specific region; understand which brews aren't selling as well, and why. Once you know which kegs are coming back empty and which are coming back half-full – and most importantly, where they're coming from – you'll be able to make smarter decisions about what to distribute next and where it should go. This is invaluable knowledge that will help streamline your profitability.
#5 KNOW WHEN YOUR KEGS NEED TO COME BACK
If you send out a keg without tracking, how will you know when it's time to get it back? Relying on your own memory can be dicey, especially as you accumulate more kegs. And you don't want to literally leave a bad taste in customer's mouths because your beer went bad. It's also important to have a handle on your own kegs to know when they need maintenance. (A faulty stem, for example, could spoil an entire barrel.) Take control over your keg fleet and keep track of your brews to maintain the highest possible quality product on tap.
#6 REDUCE KEG LOSS
Losing kegs is part of the game. But for a small brewer, the mystery of vanishing kegs can start to become a financial burden. Tracking software can benefit here too. You would have the ability to find out which distributors are losing kegs and how many they are losing (our KegID software has a "Lost Keg" feature specifically to help gain control over this situation.) As a brewer, whether you choose to hold the distributor accountable for keg loss is completely up to you, but tracking software can at the very least be a place to start a discussion on improvement between you and your distributors. When a brewer has hard data on keg loss, the distributors pay attention.
#7 HAVE A DISASTER PLAN
Prepare for the worst and hope for the best. No one wants a crisis, but when one rears its ugly head, preparation is paramount. A solution like EcoBev acts as a brewer's insurance policy, such as when a batch goes bad, if there's an embarrassing bottling mishap that needs to be handled discreetly, or if a seasonal brew supply outlasts its shelf-life. What's more, EcoBev's proper disposal becomes a tax write-off for you. So, in the event you need to pull merchandise off the shelf, the financial burden will not be as devastating as it might have been before.
#8 SPEED UP YOUR KEG TURNS
If you can track your kegs with KegID, you'll know when you need to get your kegs back. But…how will you get them back? Using a keg management solution (such as Kegspediter) can be a tremendous help. It utilizes a large domestic and global network of distributors and consolidation hubs to collect and return your kegs faster. So, you can keep brewing, and your kegs will come back in a timely fashion. And faster keg turns translate into quicker profits.
#9 "MIND YOUR Ps AND Qs"
The adage that (in some circles) literally means to mind your pints and quarts – as in, settle your bar tab. Minding your Ps and Qs is more than just upholding your manners. In this case, we're talking about keeping proper books. Enter: Brewbooks. It's accounting software crafted specifically for brewers.
#10 DRINK LOCAL, THINK GLOBAL
Succeeding in the business of beer is exciting, but it can also be daunting. What happens when you're ready to grow beyond your existing footprint? As your business grows, so does the complexity of getting your beer where it needs to go, and on time. Supply train management helps increase efficiency, reduce costs, and improve performance. When you're ready to take on the world, this is where you can turn to.
Turn Passion to Business With Hillebrand
So, if you've got the thirst to take your burgeoning brewing business to the next level, consider these tips as the boost you need to get there. And, when you're ready to take the next step, we can help you calculate how to get your business running more efficiently with our Kegstimator tool, and KegID ROI and KegFleet estimator. To get started today contact our Keg Pros!