Beyond the Brew: How Kegs are Not Only for Brewers
Posted: June 20, 2018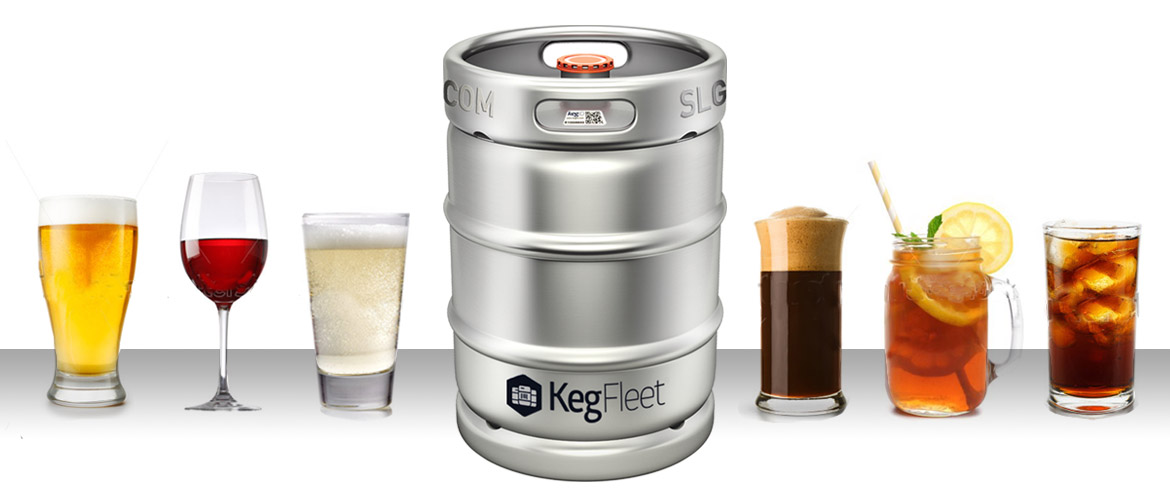 The craft beverage industry is booming right now, and accompanying this success is the rising popularity of kegging. We've said it before, but it bears repeating: Kegs are for carrying more than just beer. In fact, kegs are the perfect vessel for any craft beverage, particularly those produced in high volume. Kegs aid in the maintenance of beverage integrity, both in taste and freshness. For many craft beverage makers, choosing kegs is therefore an easy decision.
The rising popularity of kegging has transcended beyond beer and even wine. According to the American Homebrewer's Association, kegging has branched out to include cider and mead, hard soda and cold-brewed and nitro-brewed coffee. Some companies are even kegging draft cocktails. Simply put: If you can craft it, you can keg it.
If you're a crafter who's new to kegging, you'll need to invest in top-quality kegs, and it's crucial to determine what keg business model best fits your business objectives. In many cases, crafters have found that leasing kegs are their best option because this options leaves more available funds for capital improvements and expansions.
When leasing, it is critical to find the right partner to lease with. One distinct advantage to leasing kegs through Hillebrand's KegFleet is that our kegs come standard with KegID, a comprehensive keg tracking and management solution. With KegID, you can use real-time data and business intelligence to see how well your craft beverages are doing out in the world. You can easily gauge what is popular and what is not, and from this data you can make well-informed business decisions.
KegFleet Benefits
In addition to providing you with top-quality kegs that feature KegID, other benefits to choosing KegFleet include:
Custom screen-printed branding
Unique laser-etched codes for scanning/tracking
Clear and transparent terms
Lease-to-Own option
True partnership with the Hillebrand Keg Pros
Top quality kegs
Need a Keg for Your Crafted Beverage?
No matter your product, kegging with Hillebrand is a lucrative business investment. Hillebrand provides you with your own branded kegs, along with the technology to track those valuable assets. Plus, our many years of expertise in the brewing business make us the perfect mentor to provide you with the knowledge, insights, and network connections you need to continue growing your craft beverage business. Thinking about diving into the wonderful world of kegging? Speak to our experts on how to get started.