Hillebrand Launches KegFleet: Keg Leasing from Your Keg Pro Partner
Posted: January 17, 2018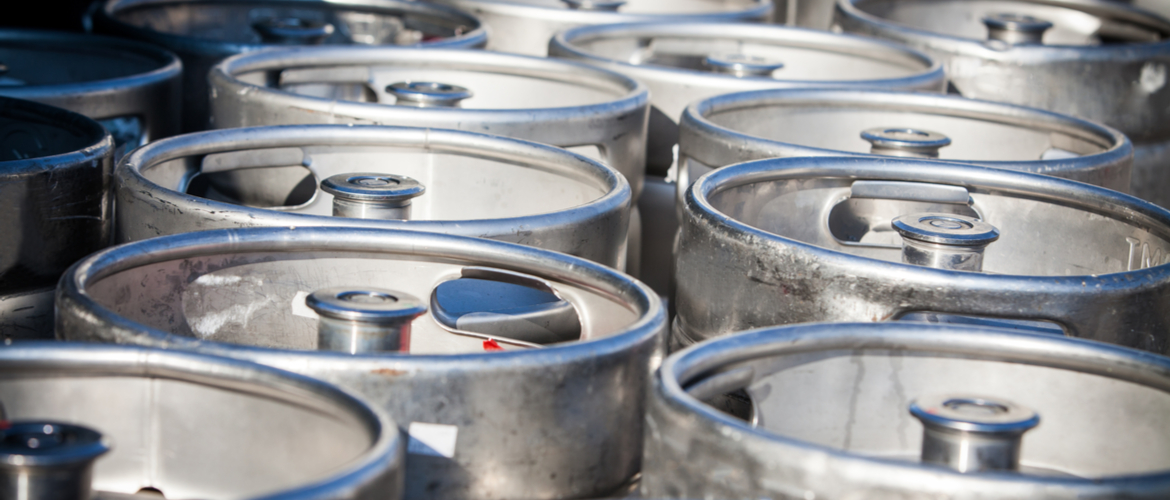 Here at Hillebrand, we're catapulting ourselves as your go-to resource for all your keg management and fleet optimization with the introduction of our new keg leasing service, KegFleet. Now, brewers of any size can distribute their beer with peace of mind while also reaping the benefits of our 30+ year industry expertise, which includes joining a vast network of brewing, sales, supply chain and distributor connections.
Why Lease?
If your brewery is new and just starting out, keg leasing is a great way to get your feet wet in the world of beer. As a newer brewer, you may not have the needed capital to invest in buying kegs, so leasing is the perfect way to get your beer out there without breaking the bank. Plus, we can custom brand the keg with your brewery name which will boost your brand recognition in the marketplace. It's also a great option for brewers who may already be leasing kegs from other vendors but wish to streamline their suppliers and work with one partner that can scale based on your business needs.
Why KegFleet?
Smart Kegs
KegFleet is the intelligent keg leasing solution. A unique benefit to leasing kegs through Hillebrand's KegFleet is that our kegs come standard with KegID, Hillebrand's keg tracking and management solution. With KegID you can take control of your keg inventory and make better business decisions using its real-time data and business intelligence. We take the guesswork out of your distribution to make informed business decisions about your brews.
Flexibility
We understand a brewer's needs change over time. The Keg Pros at Hillebrand are flexible and can adapt the services provided based on your business needs.  In addition to keg leasing, we offer a broad range of solutions that can help accommodate a brewer at any stage of the brewery's growth cycle. As your partner, our goal is to grow with you and help find the solutions that make the best business sense at any given time. We care about our customers; your success is our success, and we'll never stop trying to find the right solution for you in this ever-changing beer-commerce environment.
What's more, our three-year leasing programs give you the option to buy, so you can build equity in your kegs while conserving operating capital.
Our keg lease program also includes:
Custom screen-printed branding
Top quality kegs
Unique laser etched codes for scanning / tracking
KegID–ready straight from the factory
Flexible terms to meet your needs
Clear and transparent terms
Defined costs that won't change
Consultation
Our Keg Pros spend the time to get to know you, what you brew, and how we can best help you accomplish your goals. During our complimentary consultation session we:
Learn the ins and outs of what you're brewing
Help devise a comprehensive logistics plan for your products
Set up KegID and explain how it will enable you to better serve your customers and your bottom line
Help you get the most out of the services that are already at your fingertips
Lease Your Keg From the Keg Pros
There are many advantages to keg leasing with KegFleet. If you're going to lease, you need to do it with a partner who is looking out for your best interests; one who provides you with your own branded kegs, and transparency about where they're going and what happens when they get there. You need a partner who has the flexibility to grow with you and adapt to your ever-changing needs. Finally, you should have a partner whose reliability and many years of expertise in the business can provide you with the knowledge, insights and network connections you need to continue growing your business.
If you have any questions about keg leasing through KegFleet, contact us today!