Post-COVID Lockdown: Will Your Customers Be Able to Find Your Beer on Tap?
Posted: March 3, 2021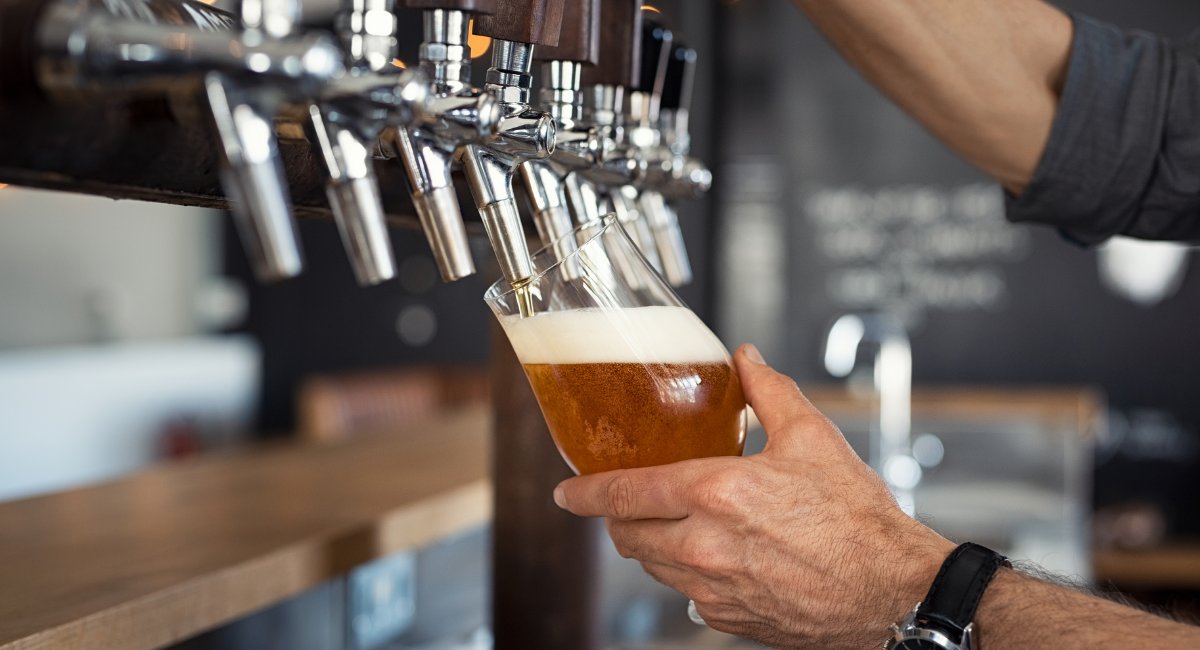 We are optimists. We believe the transition from lockdown to open-for-business will begin within a couple of months and ramp up by summer. With this comes more on-premise drinking and demand for beer on tap.
Keg-tracking software can be your greatest ally as you corral your kegs and prepare them for duty. You want to ensure your draught beer reclaims its rightful tap position when your customers return to the bars and taprooms to request it.
Prepare the fleet
First, you need to have them at the brewery. Some of your kegs might still be out in trade. It has probably been a year since you had a clear picture of where to find all of your kegs. Do you know how to locate your steel? A good keg-tracking app can easily and quickly pinpoint your kegs. If you know where your kegs are, then you can take steps to have them returned to your brewery.
Fill, track, analyze
Now that you have them, it is a great time to deep clean and inspect your kegs before putting them back into service. Make sure you select a keg tracking solution that allows you to set up a routine maintenance schedule. Once your fleet is ready for service, your app should make it easy to keep them in optimum condition in the future.
Your passion for providing the best beer at all times does not end after the keg leaves the brewery. You need a way to monitor not only the keg but its contents as well.
The best tracking solutions go beyond the hard asset and track the liquid it contains, with complete batch details at the keg level. You can use this superpower to monitor your product's freshness. No one ever wants to pull their product out of trade because it is past its prime or perhaps is subject to a recall. But sometimes, this is necessary for quality control. Do you have a reliable method to find those specific kegs quickly? Time is crucial when it comes to protecting your brand.
The greater value of tracking your assets comes with real-time business intelligence and inventory reports. You are very busy, use a tracking solution that can give you a quick snapshot of every keg (by stock, keg size, and style), location, dwell time, content details, and freshness. That visibility can help you manage your keg fleet, production schedule keg demands, and your distributor or retail partner relationships enabling you to make informed business decisions.
Is your tracking software dynamically improving or static?
It doesn't help anyone to be using yesterday's technology to manage today's business needs. Look for a keg-tracking solution that continues to evolve and improve its capabilities. Another key attribute to consider is how easily your tracking software integrates and works well with other technology. Two different solutions that work well together (complement each other) will amplify each system's value.
Keg tracking is affordable yet still powerful
There is no question; the past year created immense financial pressure for the craft beer industry. While some brewers might think that keg tracking is a nice-to-have, we believe it is a must-have, and it is more affordable now than ever. Hillebrand now offers KegID keg tracking for as low as $25/month, with all of the same powerful features and benefits as before.
Visibility of kegs and pallets
Real-time data and business intelligence reports
Quality control/batch traceability
Contents and freshness reports
Preventive keg maintenance schedule
Embeddable beer location map
Reports dashboard
Inventory control
Jump / Splits – this is one of our latest features, which allows you to jump/split your beer from one size barrel to another while keeping an accurate accounting of the beer. This feature will protect you from being double-taxed.
Restrictions will lift, and we envision a grand re-opening of lifestyles. Are you ready? Make sure your draft beer supply is on tap when your customers' come back to the taprooms asking for it.
Our team of beverage professionals is ready to help.  Contact BevPros@hillebrand.com for more information about KegID or our other keg leasing, logistics, and management solutions or visit HillebrandBeer.com