Cheese and Craft Beer Pairing Guide
Posted: August 16, 2017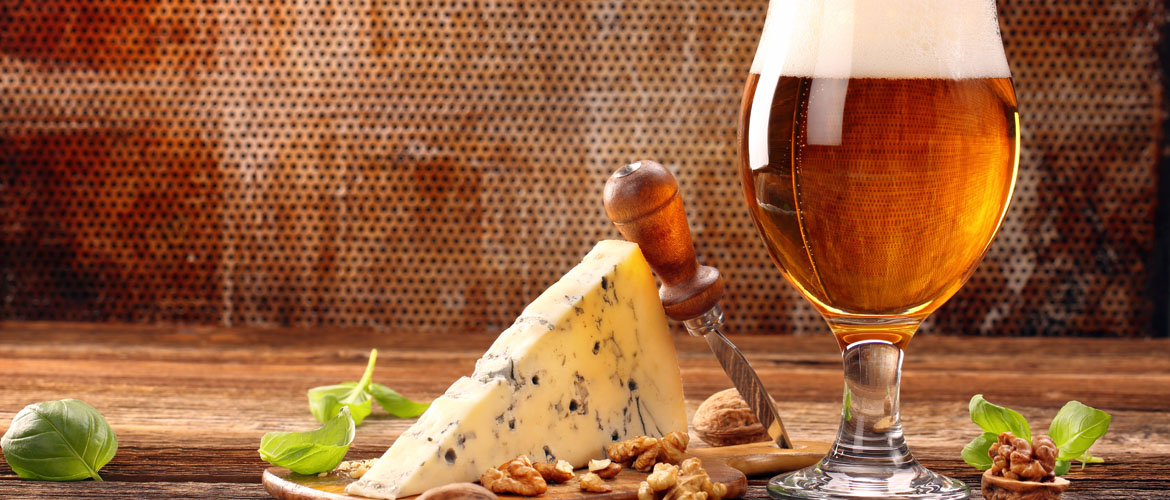 Whenever you partake in cheese tastings, wine is almost always the drink of choice. But for the beer lovers out there, there is good news. Where there is cheese, there is also a great beer that compliments (or contrasts) it perfectly. The key, as with all pairings, is making sure the flavors in the beer bring out the best in the cheeses of choice.
In July, we talked to Chris Spradley, craft beer and food expert, about the perfect beer and BBQ pairings. He has such great insight that we talked to him again about which cheeses and craft beer go best together.
Italian cheeses
Such as Mozzarella and Provolone
Pair with: Belgian wits, Doppelweizen. The wheat flavor contrasts well with the mild flavor of the cheese.
Soft, Spreadable Cheeses
Such as Brie or Camembert
Pair with: Pilsners, Porters, Pale Ales, or Euro-Lagers. The strong flavor of the porters and pilsners goes perfectly with the earthy flavor of these cheeses.
Semi-Hard Cheeses
Such as Cheddar, Swiss, Gruyere, and Gouda
Pair with: IPA's, Double IPA's, Belgian Ales. The bitterness of the beer cuts through the sharpness of the cheese to contrast it nicely.
Goat Cheeses
Such as soft Chevre and Feta
Pair with: IPA's, Stouts, Porters. The earthy, tangy flavor of these types of cheeses is counteracted with the bitterness of the beers.
Blue Cheeses
Such as Gorgonzola, Roquefort, and Stilton
Pair with: Stronger Porters, Stouts, Imperial Stouts. The pungent aroma combined with the "melt-in-your-mouth" texture pairs well with the strong flavor of these beers.
If you have any questions on cheese and beer pairings, have tried another awesome pairing you'd like to share, or would like to learn more about how Hillebrand can help with your keg logistics, we would love to hear from you. Contact us today!